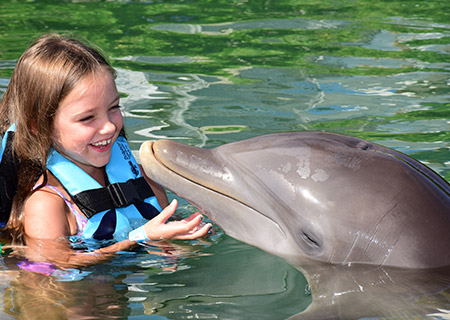 Gallery
Encounter
---
A program for all ages
You will learn about their anatomy, sociability and many other fascinating facts about dolphins
Live the unforgettable experience of playing with a charming dolphin, live the dream of kissing and hugging it. Specialists in marine mammals will teach you the anatomy of these incredible beings. Learn while having fun!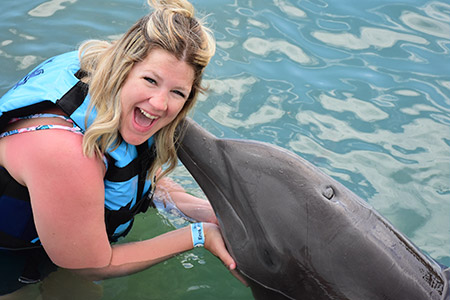 The are playful and interactive marine mammals by nature, come to play!
Get yourself into the adventure and feel the breeze along side these beautiful animals.
CERTIFICATIONS