Welcome to Vallarta
Welcome to Dolphin Discovery Vallarta
Fun and adventure at a Dolphins habitats with a water park!
BÉNÉFICIEZ D'UNE RÉDUCTION SUPPLÉMENTAIRE DE 35%





Pay safely with SSL Technology

Surface Area: 11,840 ft 2
Since 2005
Rated as the friendliest city in the world and best Mexican vacation destination.
Spend a Great Day at Dolphin Discovery Vallarta-Nayarit and Aquaventuras Park
Dolphin Discovery Vallarta-Nayarit offers many activities at the Central Pacific of Mexico, where you can enjoy swim with dolphins programs, plus having fun at the attractions of Aquaventuras Park.
Buying your swim with dolphins at Dolphin Discovery gets you free access to the Aquaventuras Park premises, where you will have a pleasant time at its 10 waterslides, lazy river, or refresh yourself at the swimming pools.
Interactive Programs
Find the Activities at Dolphin Discovery Vallarta and Purchase ypur Swim with Dolphins Program!
Dolphin Royal Swim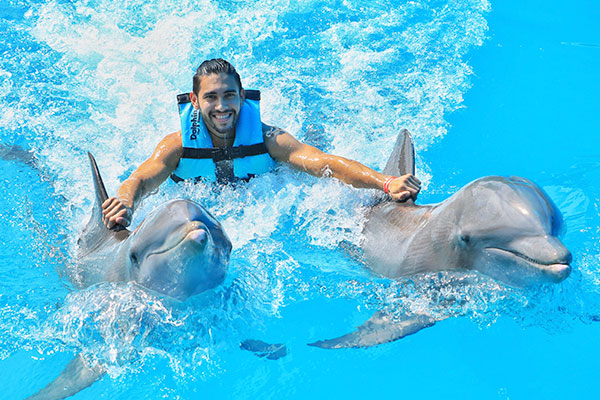 Live the full dolphin experience in this amazing program, enjoy the opportunity to interactive with 2 dolphins at the same time! You will definetly get thrilled!
More about royal swim
Swim Adventure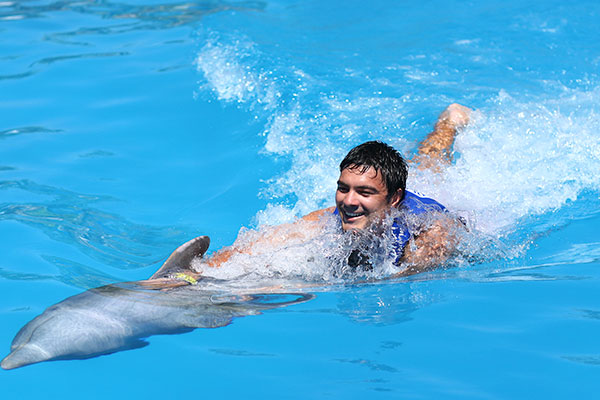 Be one of the few and live the experiences to swim with one joyful and loving dolphin. In the company of our marine mammal specialist perform some exciting activities.
More about swim adventure
Dolphin Encounter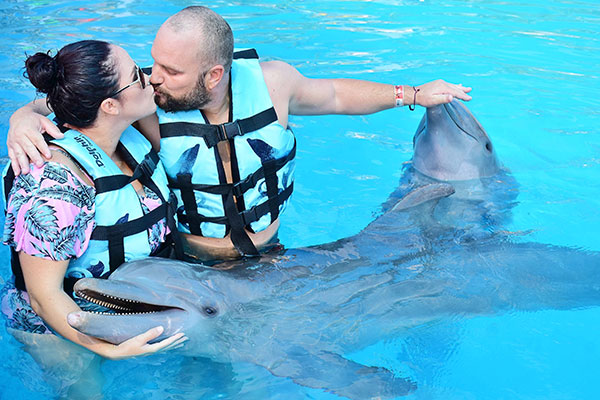 You'll actually swim with one of the most adorable marine mammals, while at the same time you get to know them a little better!
More about encounter
Habitat Overview
All the information that you need about the habitat.
Dolphin Discovery Puerto Vallarta is located inside Aquaventuras Park Vallarta, one of the most amazing tourist attractions and the favorite among locals and visitors.
Swimming with dolphins and sea lions will guarantee you a perfect vacation, and if that isn't enough you have at your fingertips ten amazing water slides.
This incredible water park is located a few minutes away froms downtown, in Nuevo Vallarta where you'll surely enjoy a day full of fun and adventures among your family and friends.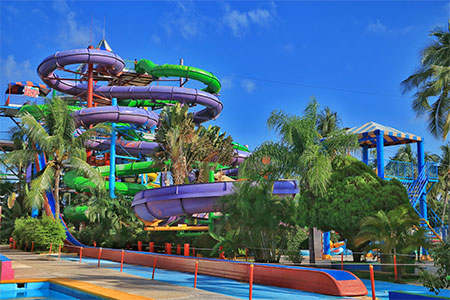 Only Admission? You can still enjoy an all-day experience at Dolphin Vallarta.
Dare and make Aquaventuras Park the acuatic space of your choice to enjoy a free day full of fun experiences.
Don't miss out all the fun! Access to the park will allow you to live the great adventure that we have prepared for you and all your friends, dare and make Aquaventuras Park the acuatic space of your choice to enjoy a free day full of fun experiences.
Admission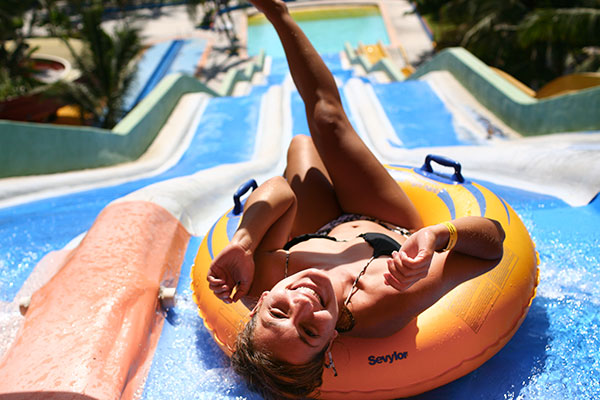 More about Admission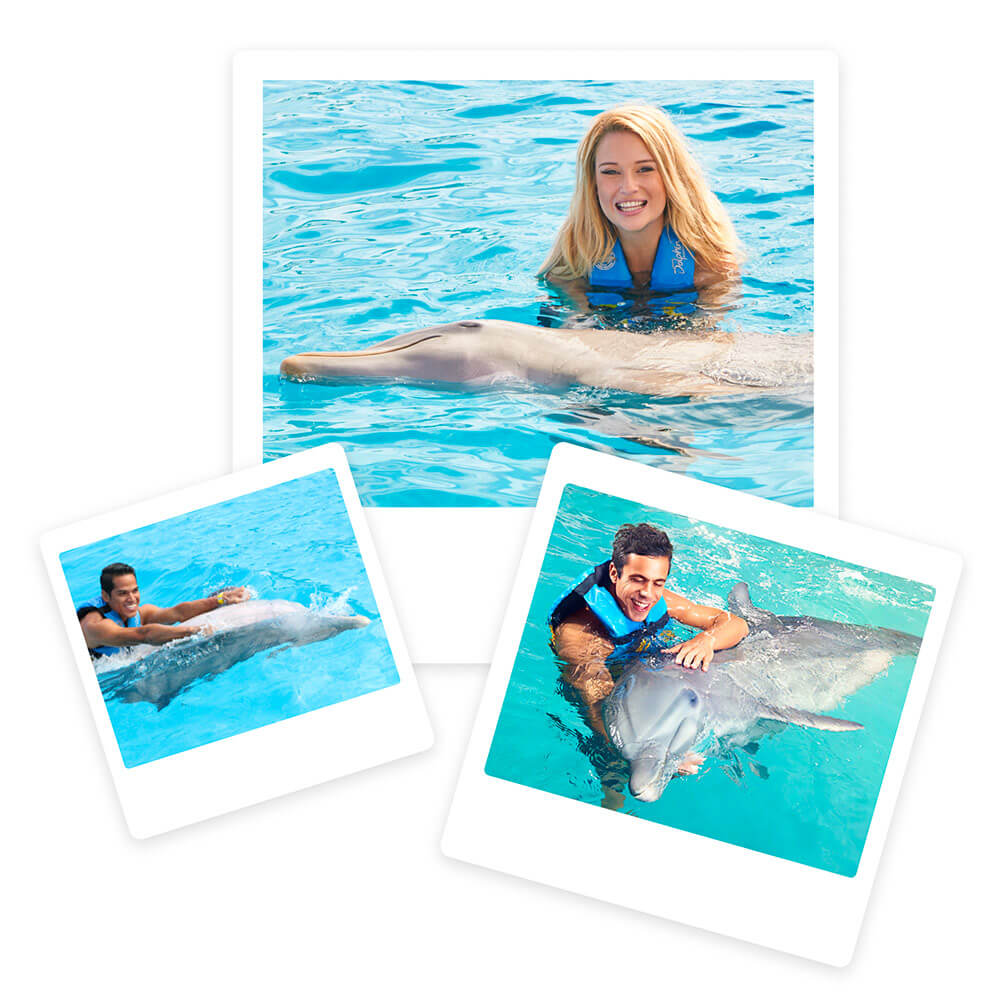 Don't miss the opportunity to take the Photo Package!
Bring all the experience back home when getting this particular package that includes all the photos of your experience!
Don't forget to add the Dolphin Memories Package when booking online any of our swim with dolphins experiences!
Download the app for exclusive offers:
Facilities
The perfect weather plus the extraordinarily friendly people who live there is the perfect combo for an incredible vacation.
A refreshing ride in the slow river, marine animal shows and our newest attractions for the people that have an adventurer spirit: an intrepid zip ine and a climbing wall challenge.
So reserve the time of your preference so you don't miss the most awesome experience ever!
We open from 10:00 am to 6:00 pm
Presentation with dolphins: 01:30 PM
Presentation with Sea Lions: 03:30 PM.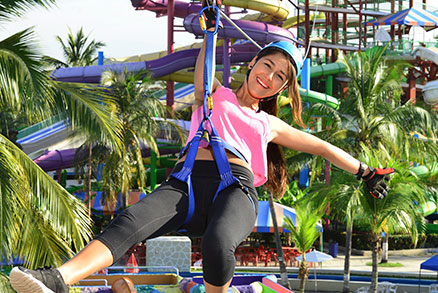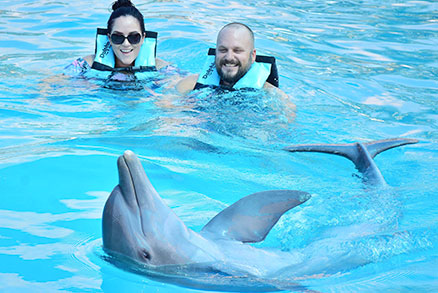 Gallery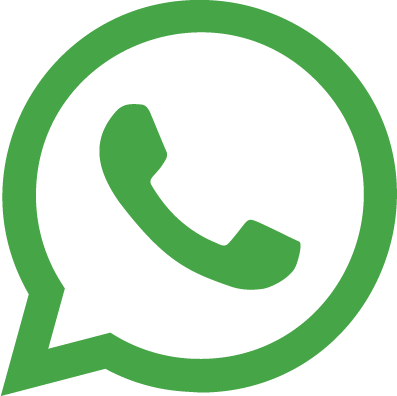 For a better experience
Please, type your destination.
Get top promotions to your e-mail by suscribing to our newsletter!