Welcome to Grand Cayman
Welcome to Dolphin Discovery Grand Cayman
Turtles, rays and Dolphins in the same paradise.
BÉNÉFICIEZ D'UNE RÉDUCTION SUPPLÉMENTAIRE DE 15%





Pay safely with SSL Technology

Water Surface: 2,400 m 2
Since: 2008
One of the Caribbeans most popular Cruise Ship Destination!
Buy a Swim with Dolphins Program at Dolphin Cove Cayman
Dolphin Cove Cayman is a heavenly dolphin habitat at Grand Cayman, which is group of three isles that conform the famous Cayman Islands.
On your next crise ship journey by the Cayman Islands, Dolphin Cove Cayman awaits with incredible Caribbean views, crystal-clear waters and beautiful white-sandy beaches, plus different swim with dolphins programs for you to spend a day living the dream.
Interactive Programs
Find the Activities at Dolphin Discovery Cayman and Purchase your Swim with Dolphins Program!
Dolphin Swim Adventure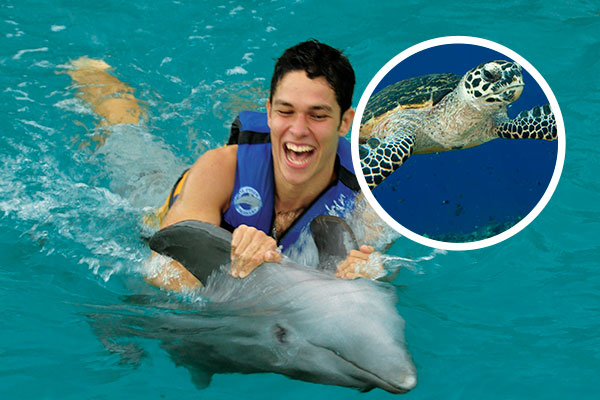 Be one of the few and live the experience to swim with one joyful and loving dolphin. In the company of our marine mammal specialist perform some exciting activities.
More About swim adventure
Dolphin Royal Swim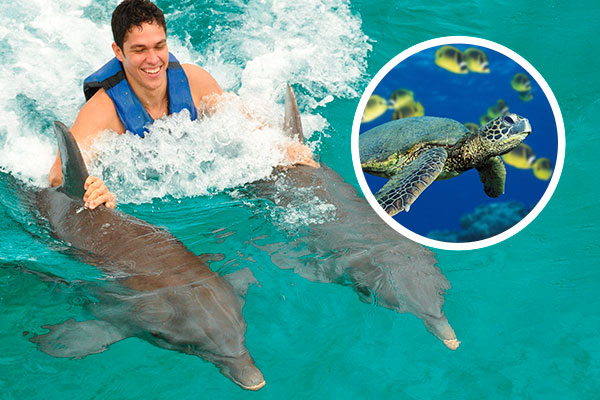 Live the full dolphin experience in this amazing program, enjoy the opportunity to interactive with 2 dolphins at the same time! You will definetly get thrilled!
More About royal swim
Dolphin Lovers' Swim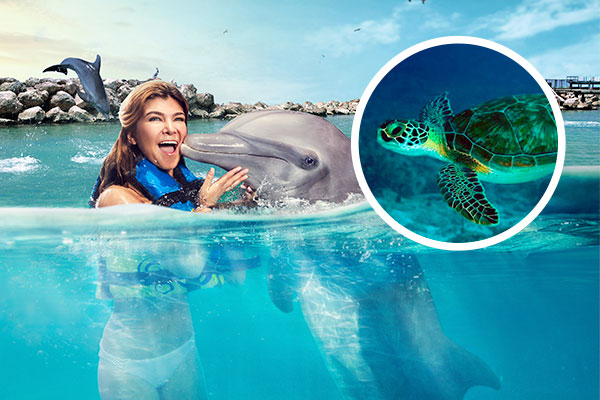 You'll actually swim with one of the most adorable marine mammals, while at the same time you get to know them a little better!
More About encounter
Habitat overview
All the information that you need about the habitat.
Consisting on three islands located south from Miami, the Cayman Islands are filled with natural beauty, andless activities and spots of interest. The most developed and important island is called Grand Cayman, a British territory touched by Caribbean charm and beauty.
Blessed with sunny beaches and pristine waters, this island offers some of the best diving, snorkeling and marina activities in the world.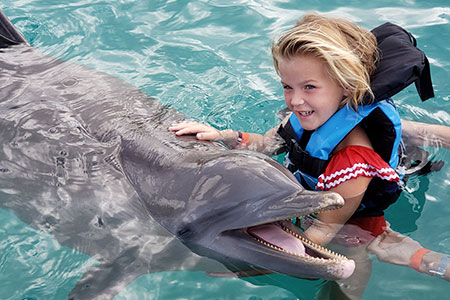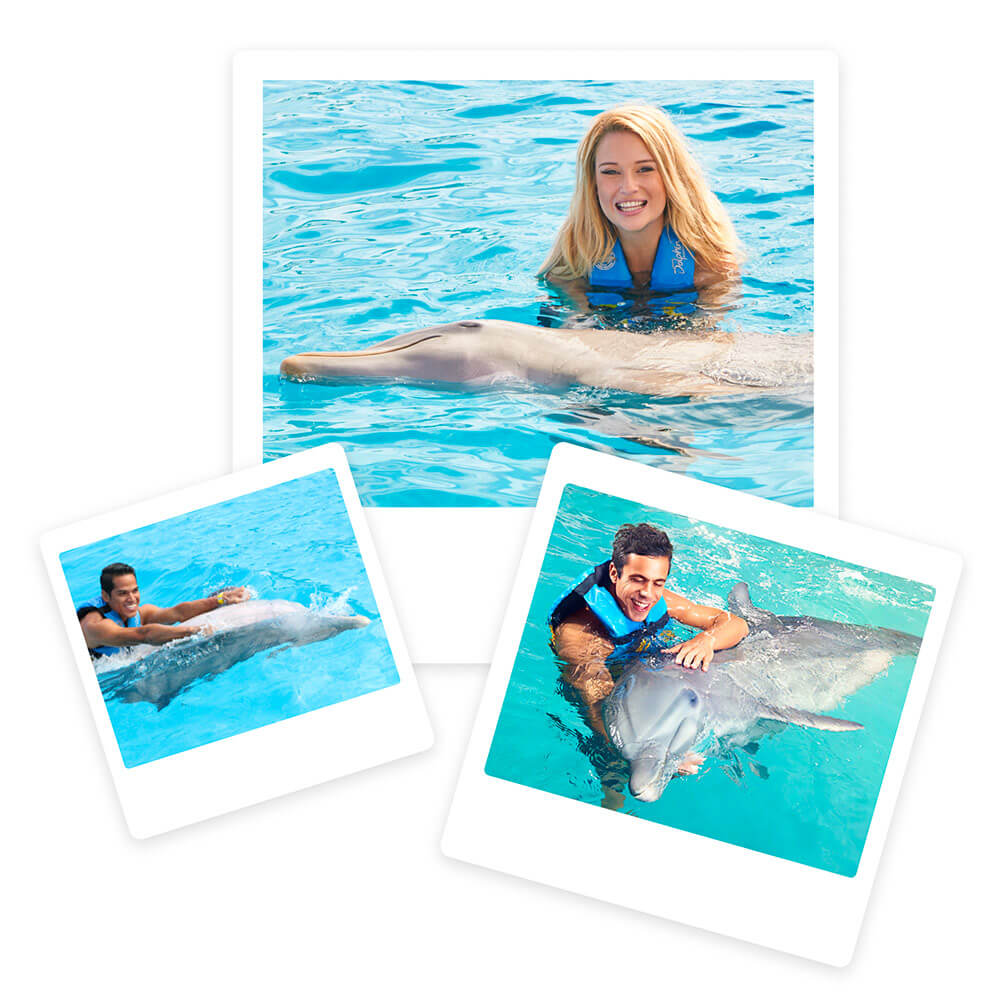 Don't miss the opportunity to take the Photo Package!
Bring all the experience back home when getting this particular package that includes all the photos of your experience!
Don't forget to add the Dolphin Memories Package when booking online any of our swim with dolphins experiences!
Download the app for exclusive offers:
Facilities
A experience continues with our coolest marine mammal specialist teaching.
So if you also have the dream of swimming with dolphins and you're planning your next vacation with your friends and family don't doubt it anymore and visit us at Dolphin Discovery Grand Cayman facilities, and let us be part of the one of the most memorable vacation ever!
Participate in different activities with the marine mammals like adorable kiss, unbelievable hugs, fast belly rides and the coolest foot push ever. (Activity depends on the program you choose).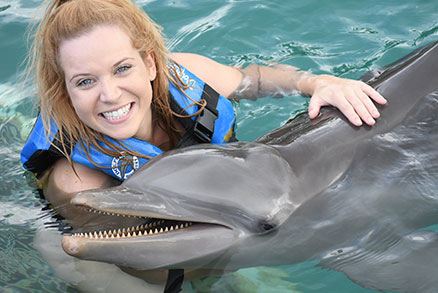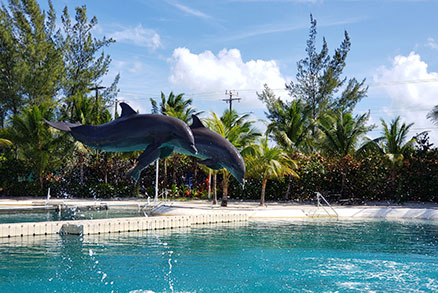 Gallery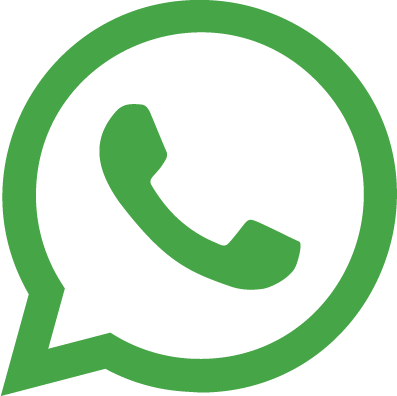 For a better experience
Please, type your destination.
Get top promotions to your e-mail by suscribing to our newsletter!