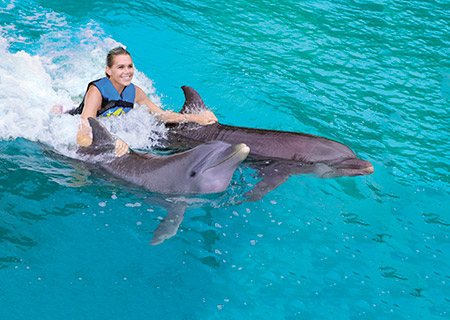 Gallery
Royal Swim
---
The #1 Dolphin Experience in the world!
You will discover their skills, strength and agility of dolphins

FROM A GREAT EXPERIENCE TO A LIFETIME EXPERIENCE
Two incredible dolphins will teach you about their agility, intelligence and strength. Glide through the water during the foot push and thrilling return! Without a doubt, this is the best interactive program and it will definitely be the experience of a lifetime!
Behaviors
Dolphins are one of the most social mammals in the animal kingdom, and they, like.
Foot Push
Dorsal Tow
Bisous
Hand target
Câlins
Caresses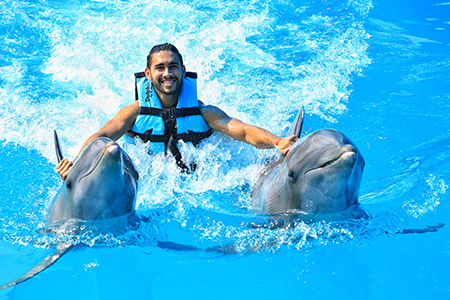 The are playful and interactive marine mammals by nature, come to play!
Get yourself into the adventure and feel the breeze along side these beautiful animals.
CERTIFICATIONS