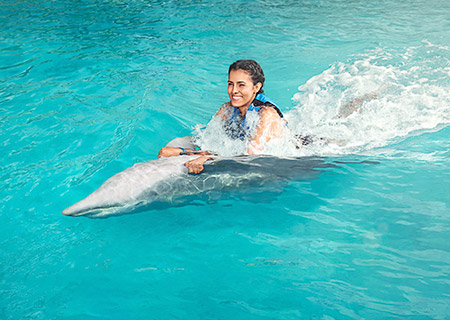 Gallery
Swim Adventure
---
an incredible experience at your fingertips
You will learn about their speed, energy, tenacity and many other fascinating facts about dolphins
Be amazed by the speed and agility of your new dolphin friend as you cling to their pectoral fins and guide you through the water's surface. Learn fun facts about this species and its ecosystem. It will be an incredible adventure!
Behaviors
Dolphins are one of the most social mammals in the animal kingdom, and they, like.
Bisous
Hand target
Câlins
Caresses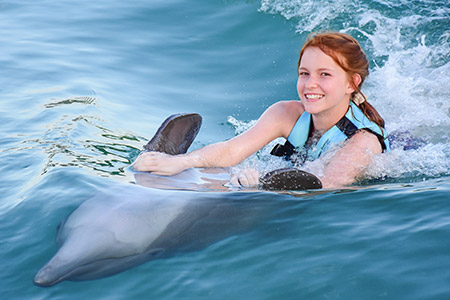 The are playful and interactive marine mammals by nature, come to play!
Get yourself into the adventure and feel the breeze along side these beautiful animals.
CERTIFICATIONS