Welcome to Cozumel
Welcome to Dolphin Discovery Cozumel
The largest natural enviroment Dolphin Habitat in Latin America!
Discover Cozumel.
Cozumel is a perfect paradise to enjoy water activities such as scuba diving, snorkel, or fishing, among others. It is also known as a fantastic destination for cruise ship travels in the Mexican Caribbean.
Also known as the 'Island of Swallows', Cozumel features heavenly beaches and a natural environment of unparalleled beauty.
It is located about 45 minutes from Playa del Carmen by ferry, and the island is a marvelous scuba diving destination for thousands of visitors from all around the globe.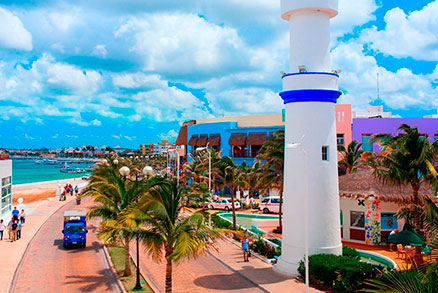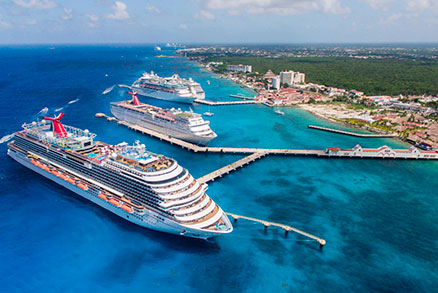 What to do in Cozumel?
Discover new places, go shopping, unwind at one of the beaches in Cozumel or explore the island to reach hidden spots. If you love nature, watching sunsets at Cozumel is a breathtaking experience you will relish.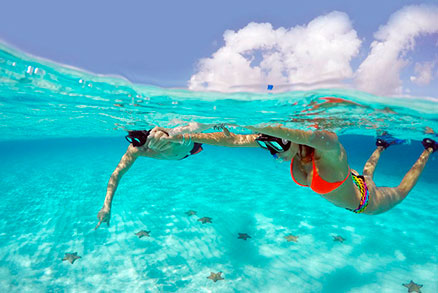 El Cielo:
If you think you have seen it all, get ready to discover a paradise in Cozumel. This astounding beach is perfect for snorkeling and admiring the diversity of species inhabiting this area, including sea turtles, starfish, stingrays, and tropical fish. Please, to help to protect the environment, use only biodegradable sunscreen, and avoid touching starfish.
---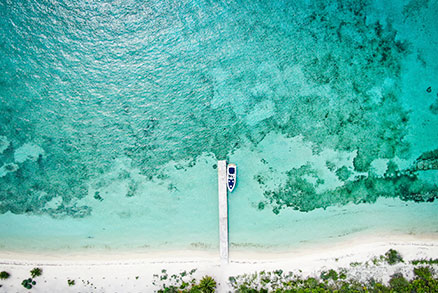 Palancar
This secluded beach must be in your itinerary by Cozumel. Besides being a fantastic spot for snorkeling or scuba diving at its reef, there is a good selection of restaurants to enjoy tasty dishes.
---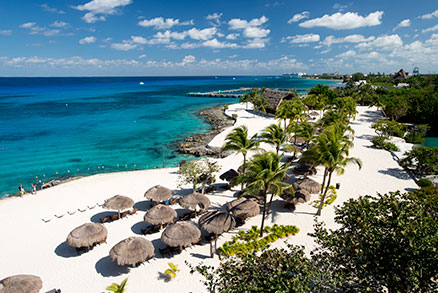 Chankanaab Park
Buying a swim with dolphins program at Dolphin Discovery gives you access to this National Park in Cozumel, where you can find a replica of an archaeological site, among other attractions.
---
Shops and Malls.
At downtown Cozumel, you will find many shops, restaurants, jewelry stores, and bars. Spend some time amid the friendly people of Cozumel and buy a souvenir to bring back home.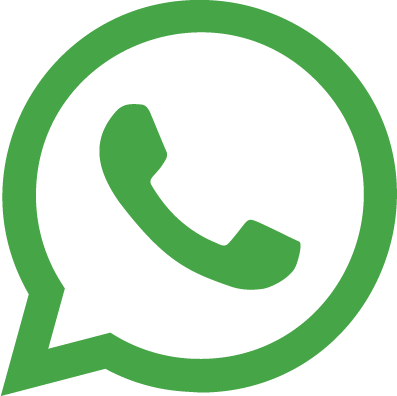 For a better experience
Please, type your destination.
Get top promotions to your e-mail by suscribing to our newsletter!